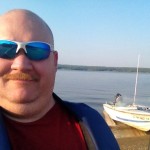 I attended the class for technician, and the test offered by Hams That Care, March 2, 2014.
In June of 2014 I upgraded to General Class!
In June 2015 I upgraded to Extra Class!
I have now become certified as a VE! first exam session was 9/17/15 at
the E.Greenbush Public Library! We had the pleasure of submitting 2 new Tech
licences and one General upgrade!
I am now registered with the ARRL as an instructor. I am currently
seeking others to join the ranks of instructors to start a General class,
then an Extra class, to help those who using books alone are unable to
confidently test for upgrades.
I have also joined the Schenectady County Amateur Radio Emergency
Service ARES,and appointed as assistant EC.
In October of 2014 I was nominated and elected to the Schenectady
Museum Amateur Radio Association (SMARA) board as  Vice President.
In June of 2015 I was nominated and elected to serve as a director on
the board at the Schenectady Amateur Radio Association (SARA).