Keith has over 30 years of experience in designing, developing, and delivering training courses in both professional and volunteer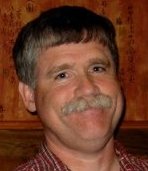 environments. He holds a Master of Science in Teaching degree from SUNY New Paltz and professional certifications as a Learning Professional and a Project Management Professional.  He also spent almost 20 years as a volunteer leadership trainer with the Boy Scouts of America, serving on the faculty of the Philmont National Training Center and numerous regional and local training events.
Keith holds an Extra Class license and is a member of the Overlook Mountain ARC and ARES and RACES in Ulster County.  His life experience includes such varied roles as computer programmer, volunteer firefighter, high school soccer referee, jazz musician, coin collector, and Hawthorne Caballero, His favorite role these days is being Pop Pop to his two young grandchildren.
And, while Glenn may be a Yankees fan, Keith is a proud member of the Raider Nation.  Just win, baby!